We are pleased to reveal the 4th design of the Anniversary Special Edition, limited to 150 models worldwide!
Within the anniversary celebration that will run until the end of the year comes a series of 6 Enslaved "25th celebration" t-shirts. The shirt designs are chronological, hailing from a specific period in our career, and a new design will be made available approximately every two months.
You can purchase this fourth out of six Anniversary Special Edition t-shirts here:
EU: aisamerch.de
US: enslaved.aisamerch.com
Ivar says about this new design:
"Our 25th anniversary shirt designs has arrived at the mid-part of our career. The brilliant and enigmatic design (once again by Master Costin) reflects both the epic closure of the "early darker days" as well as the dawn of a "new" Enslaved to come. The title "Birth of New Worlds" is taken from the "Blodhemn" album, and this shirt underlines the prophecy contained in just those words".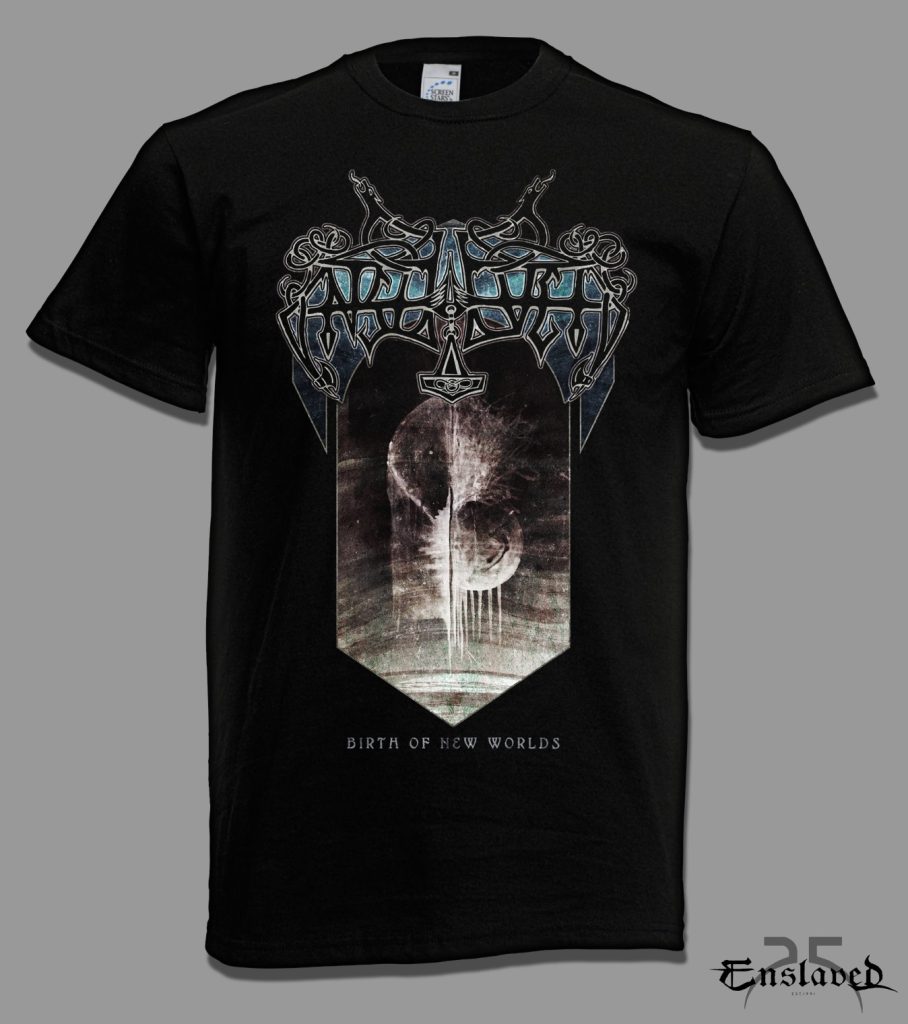 WE ARE CELEBRATING 25 YEARS AND WE WANT YOU TO BE PART OF IT!
Subscribe to Enslaved newsletter and enter the Anniversary special contest!
How does it work and what can you win?
Subscribe to Enslaved newsletter and collect all six t-shirts from the Anniversary Special Edition! By the end of the celebration year 2016 we will draw 1 winner per continent to be Enslaved's personal photographer behind the scene for a show close to your town and get some special VIP goodies from Enslaved! The best pictures you took will be chosen by the band and published in the Enslaved sites!