The wait is almost over! Tomorrow Sept. 23, the first ever official vinyl version of our legendary debut album « Vikingligr Veldi » will be released! We're looking forward you can finally discover it as well as the new artwork by Z. Bielak (Ghost, Mayhem, etc.), which includes four brand new illustrations specially made for the album!
Artist Zbigniew M. Bielak says about his work for the album: "I see 'Vikingligr Veldi' album as a landmark of its time, inseparably tied to the era's opulently imaginative yet sparsely presented aesthetics – with booklet images from 'Transilvanian Hunger' or 'Hvis Lyset Tar Oss' coming to mind instantly. When we set out to work on this reissue, I suggested preparing four song illustrations to enchance narrative of the lyrics. It was a welcome non-surprise to learn that Ivar and Grutle had much of the detailed imagery in mind when working on the album already, so it was a pleasure to have own hand guided by a well outlined concept."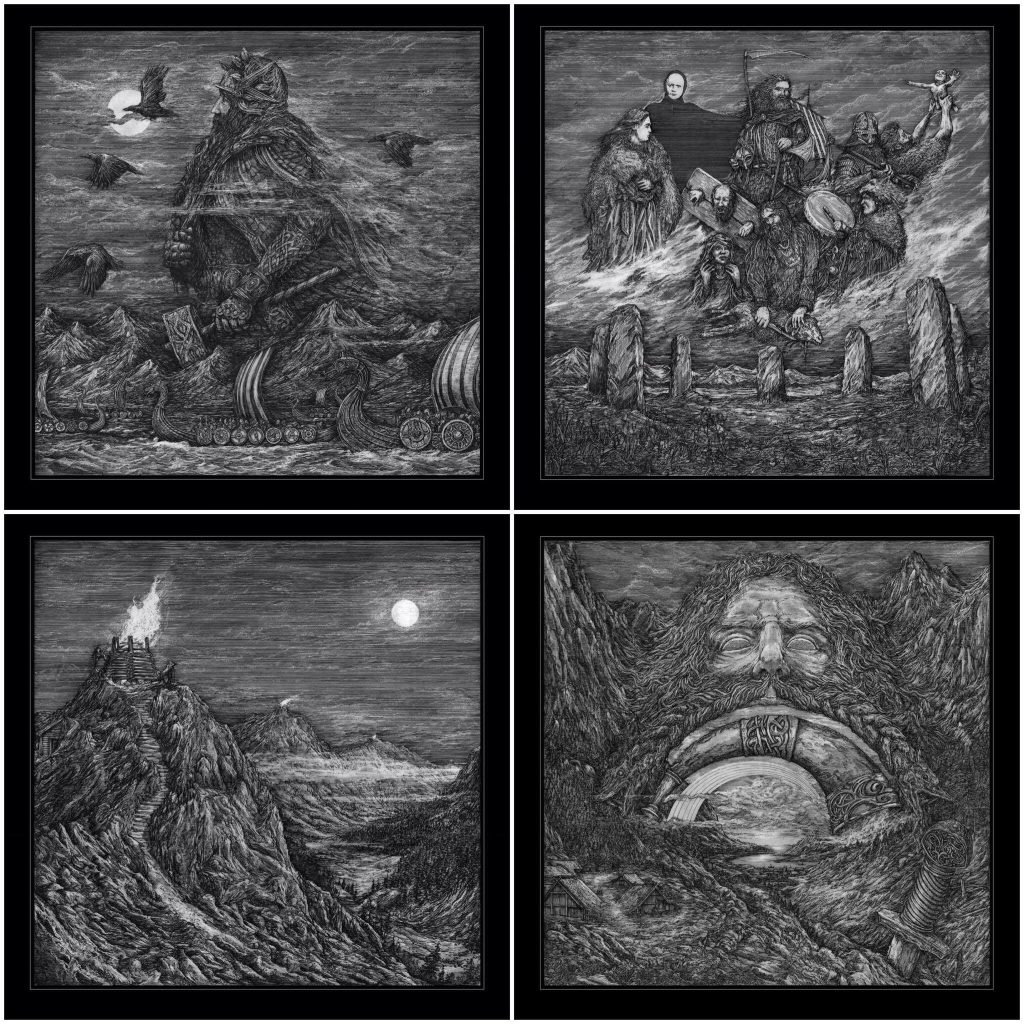 These four illustrations will soon be made available for purchase from Zbigniew M. Bielak as limited edition handprints, signed and numbered by the artist.
As a reminder, the album comes in the following colors and configurations:
2LP Gatefold, GREEN Vinyl Edition (limited to 150) SOLD OUT
2LP Gatefold, BLACK Vinyl Edition (limited to 850 – last copies!)
2LP Gatefold, WHITE Vinyl Edition (limited to 1000)
Order you Limited Vinyl Edition here:
North America: http://enslaved.aisamerch.com/
Europe/World: http://aisamerch.de/enslaved/en/