On October 13th, we will release our new studio album »E« and herald a new era of our career. This 14th opus melds mesmerising prog with jarring extreme metal and epic musical landscapes; and today, we are happy to unveil the first album trailer.
Watch as vocalist, bassist and lyricist Grutle Kjellson explains the choice of the seemingly simplistic album title:
We are also pleased to announce a collaboration with BMG Publishing for our upcoming release!
"We are very happy to be joining BMG Publishing! To be part of such an eclectic roster including GHOST, KILLSWITCH ENGAGE and many others will help us spread our wings further on many levels. We are very much looking forward to this corporation."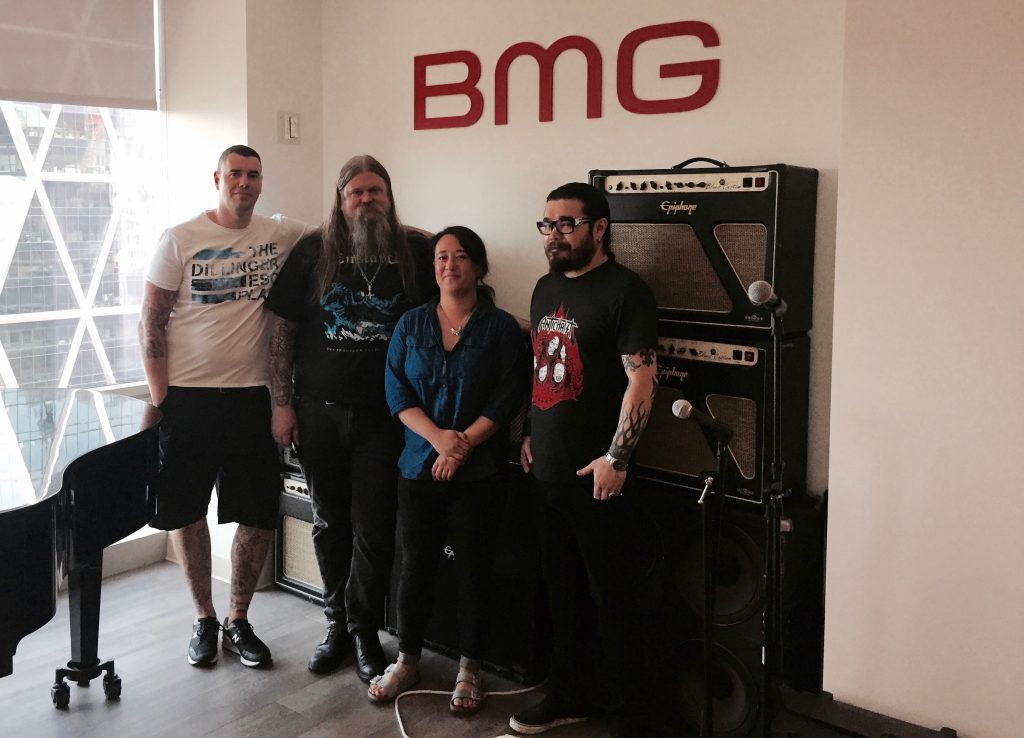 From left to right: Simon Füllemann (AISA), Ivar Bjørnson, Emi Horikawa & Luis Alvarenga (AISA)