After having revealed dates for our European headline tour, starting in Germany on November 10th, it is time to announce two very special Norwegian release shows in support of our new album!
Come and see us live, performing from our upcoming studio release on the following dates:
All Independent Service Alliance – AISA & TimeOut Agency presents:
12.10 Oslo (N) – BLÅ (TICKETS)
13.10 Bergen (N) – Garage Bergen
Support: SIBIIR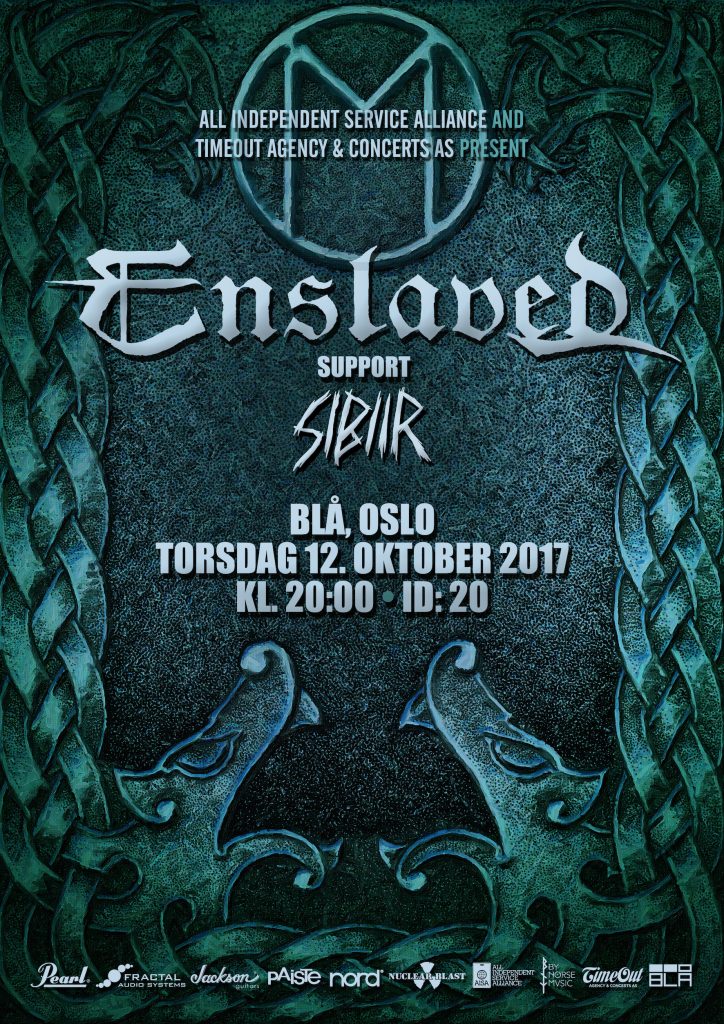 Both shows have their own specially designed Posters included in the entry fee: Tor Ola Svennevig from Ihuda Tattoo designed the Oslo poster, while Jannicke Wiese-Hansen from Nidhogg Tatoveringsstudio designed the poster for Bergen! In both cities you will meet us at merch, and for those attending the Oslo show you will have the chance to purchase the record before it comes out the next day! These shows will become unique and intimate release shows; up close and personal!
Ivar says: "The making of this new album has been the most intense experience ever, from writing till completion. Not that it is finished, it just dawned on me that we will play these songs live in the near future. I cannot wait! This new record is such a big step for us a band and we are immensely proud of it! Playing it live will be like detonating 1400 firecrackers inside a wormhole! -Not really sure what that entails, but it sounds awesome, and so does the album."