We are very happy to announce today the re-issue of our historical album "Hordanes Land" on By Norse Music – Ivar's own label – on March 2nd on CD Digipack and Digital, and April 20th on LP!
You can pre-order "Hordanes Land" on CD Digipack, limited Green LP with embossed logo and title on cover, Black LP plus exclusive bundles now here:
EUROPE
NORTH AMERICA
NORWAY
DIGITAL
BANDCAMP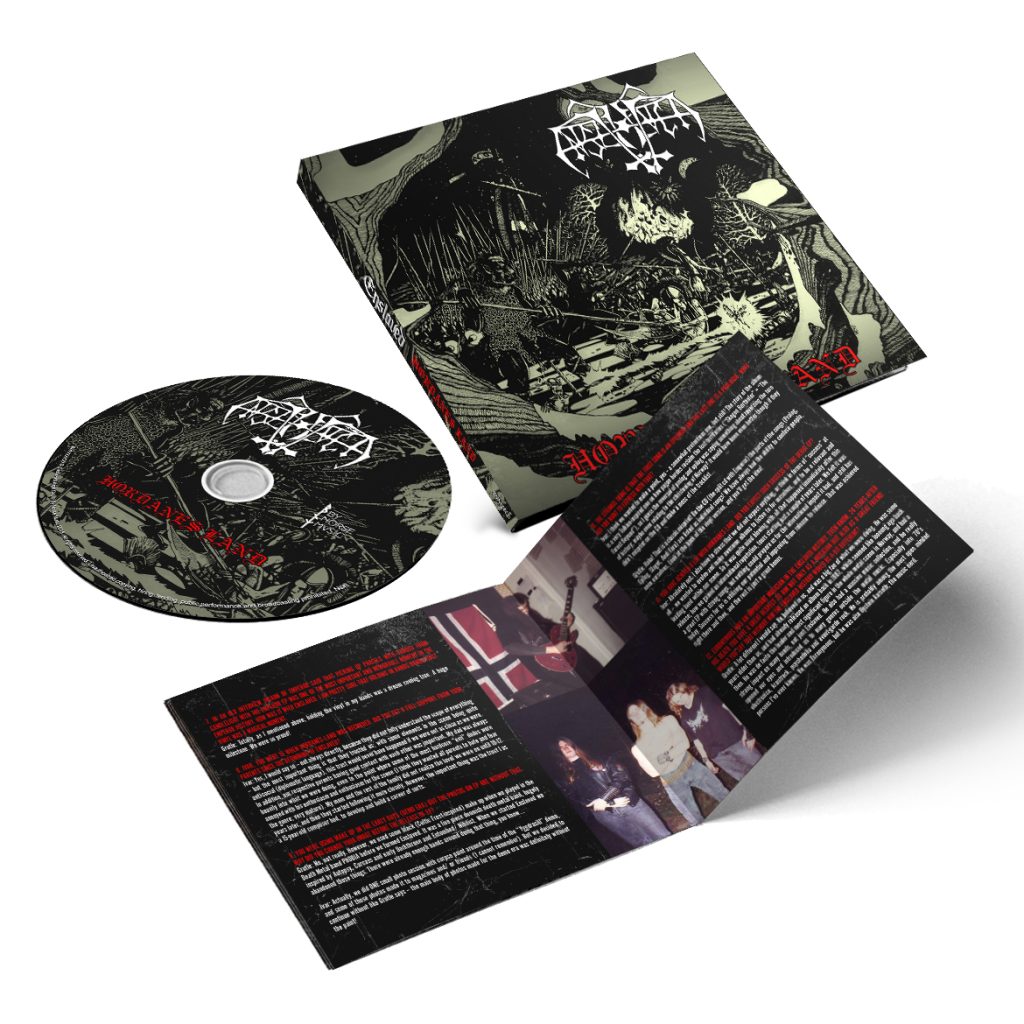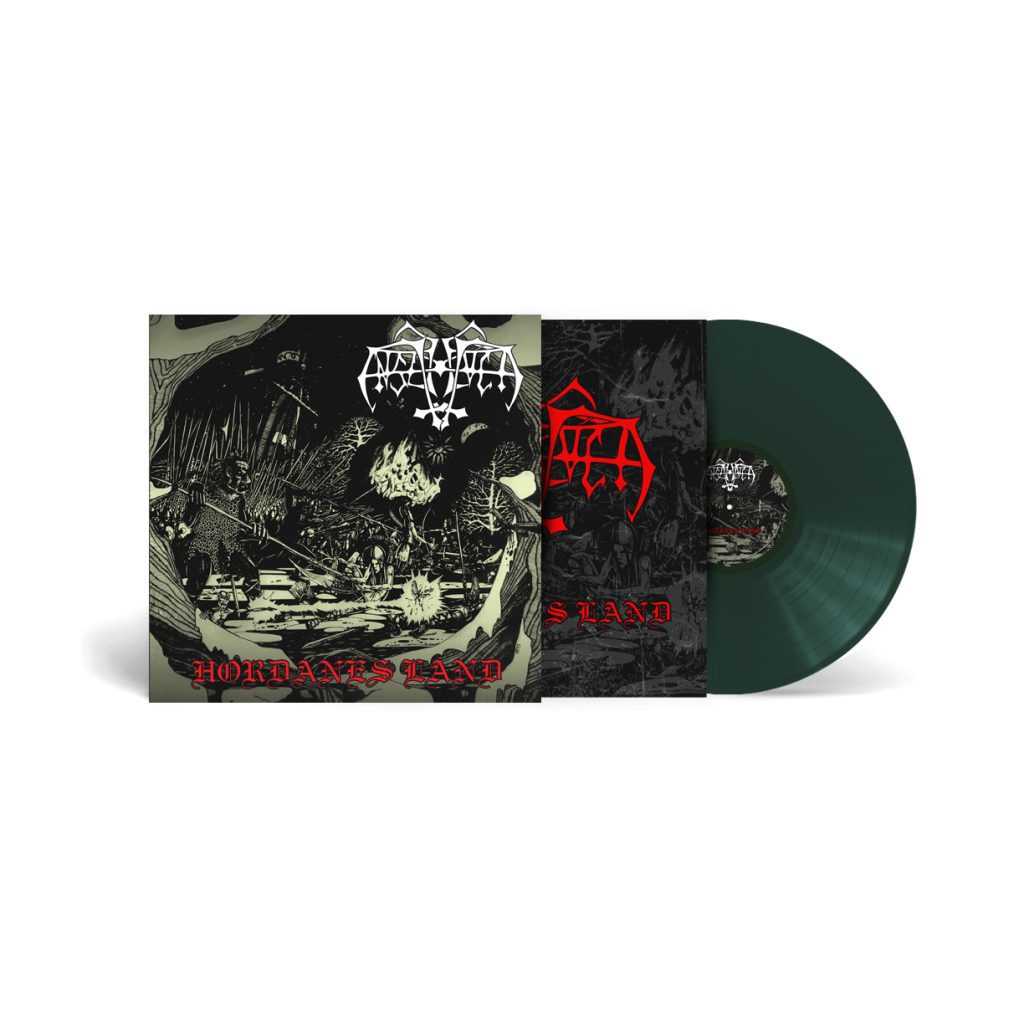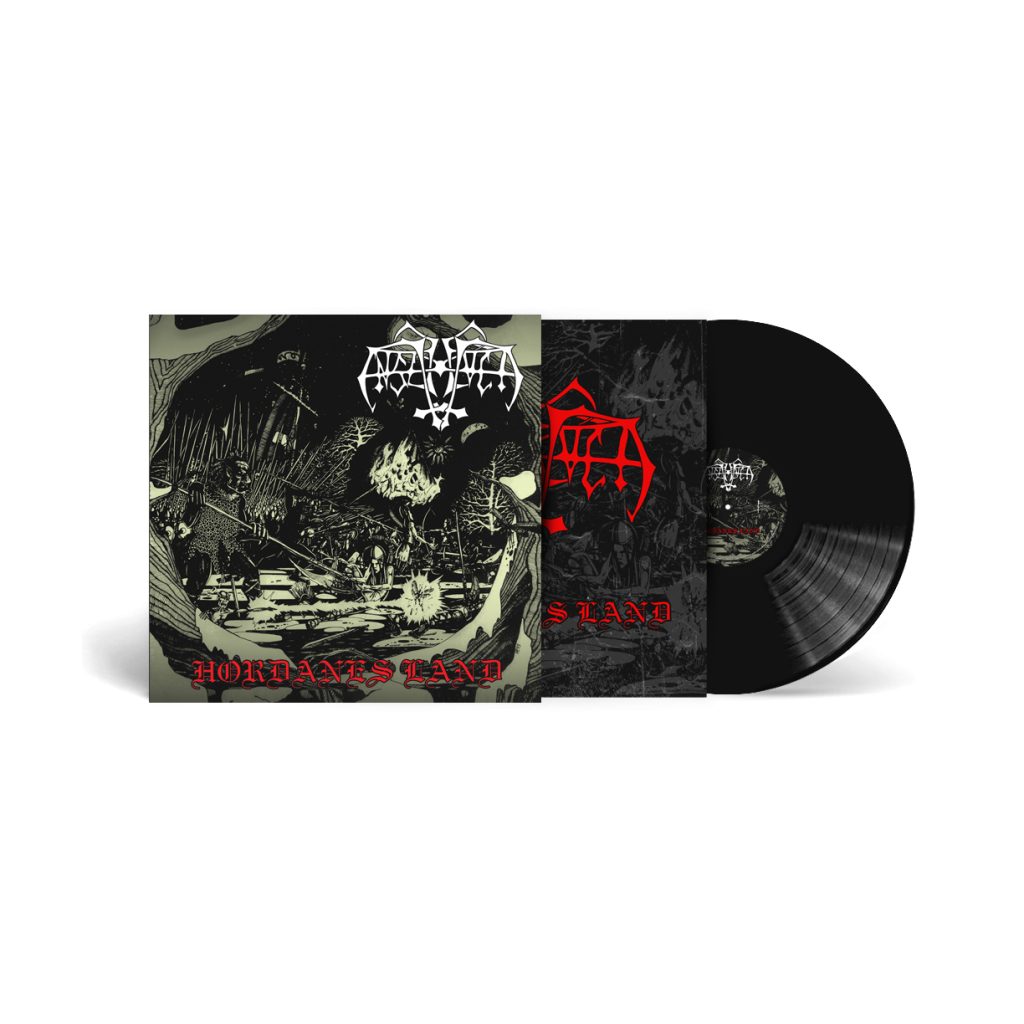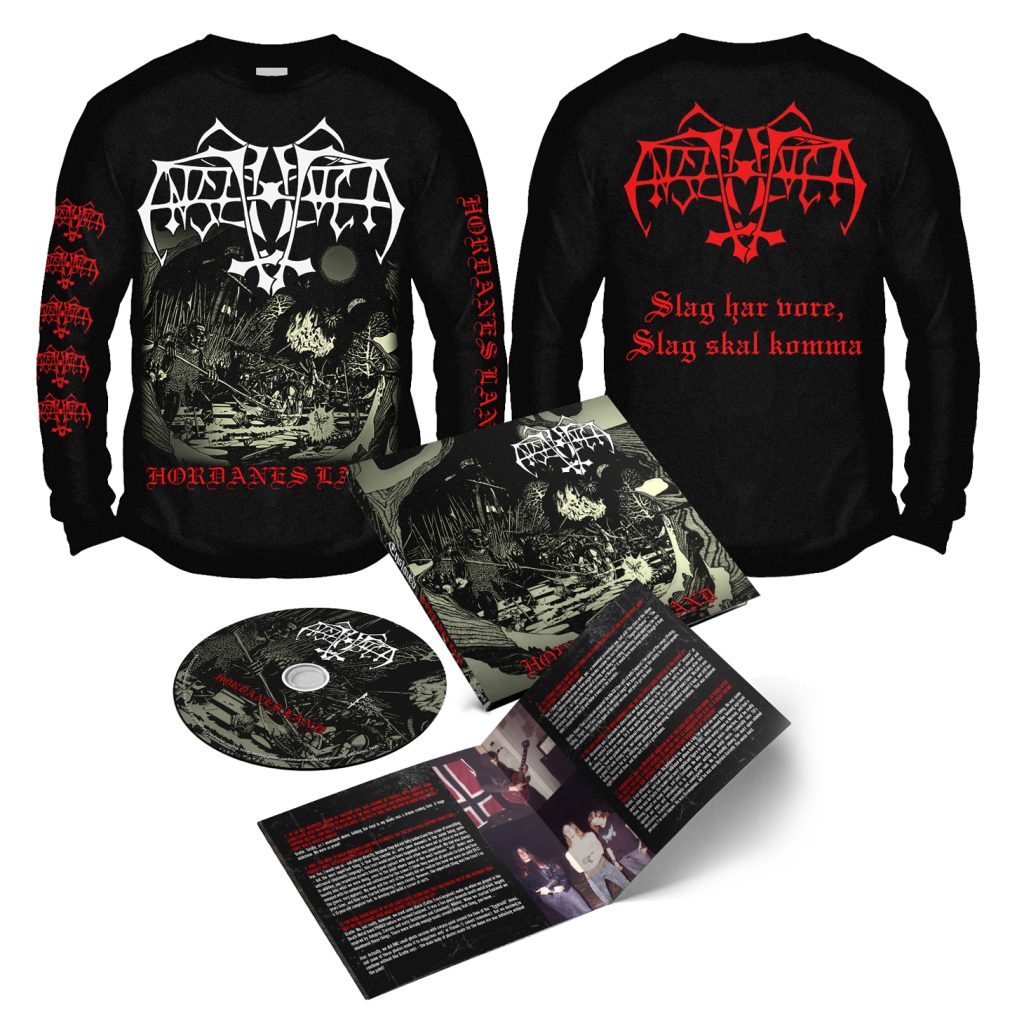 First released in 1993 as a mini 12" LP, "Hordanes Land" was also released a few weeks later as a split CD album with Emperor and is considered a key release in the development of Viking metal.
The By Norse Music re-issue features exclusive liner notes and quotes by major figures of the Black metal scene such as Fenriz (Darkthrone), Sakis Tolis (Rotting Christ), Lee Barret (Candlelight) and Hrymr (Helheim) among others, a reassembled layout respectfully done by Marcelo Vasco, the original songs entirely remastered by Iver Sandøy at Solslottet Studio (Bergen, Norway) and the bonus track "Enslaved", from our split with Satyricon "Yggdrasill", released in 1992.
"Hordanes Land" will be available as:
Green LP with embossed logo and title on cover and a 3 fold-out inlay – Webstore exclusive, limited to 333 copies worldwide
White LP with embossed logo and title on cover and a 3 fold-out inlay – Limited to 666 copies worldwide (Norwegian store, By Norse Music store and retail)
Black LP featuring a 3 fold-out inlay
CD Digipack featuring a 20-pages booklet
Digital
All formats include the bonus track "Enslaved"
Ivar comments: "We have decided to have Iver Sandøy re-master "Hordanes Land" because of the great job he did with "Vikingligr Veldi" finally being released on vinyl in 2016 (also on ByNorse Music). His philosophy is not so much to remake anything with the remaster; but to emphasize and highlight the strengths of the original mastering. The original album is a milestone and a document from a historical moment in modern Metal, so the spirit and atmosphere needs preservation – not alteration."
"Hordanes Land" tracklist:
1. Slaget i skogen bortenfor (Epilog / Slaget)
2. Allfǫðr Oðinn
3. Balfǫr (Andi fara / Prologr)
4. Enslaved (Bonus Track)
Line-up:
Grutle Kjellson – Vocals, Bass
Ivar Bjørnson – Guitar, FX's, Fretless, Keyboards & Synthesizers
Trym Torson – Drums, Percussions
Excerpts from the exclusive liner notes and quotes:
"What I can say about that EP is that we already had the demo, bought from Euronymous' Helvete' store. It was mandatory at the time to get into it, I think more or less everyone in the scene was impressed by it." – Fenriz / Darkthrone
"This EP keeps the essence of a long-gone period of the early-mid nineties, an era of mysticism, before the days of internet. Things will never be the same again but listening to "Hordanes Land" will be the closest I will get to time travelling to those days." – Jorn / Soulseller Records
"The Emperor/Enslaved split was amazing, it was practically glued for days to my CD tray when it came out." – Hrymr / Helheim