The pre-orders of "The Sleeping Gods – Thorn"; a full-length album comprised of rare material from 2010/2011, out on By Norse Music (Ivar's own label) start today Sept. 30!
For the first time this unique collection of experimental material and connecting with our early roots will be available as an album, marking also the conclusion of our 25th anniversary year.
Costin Chioreanu of Twilight 13 Media (Roadburn Festival, Opeth, Darkthrone, At The Gates, etc.) did the beautiful new layout, including mesmerizing new illustrations, displaying a unique symbiosis between two of our times' most exciting visual and sonic artists.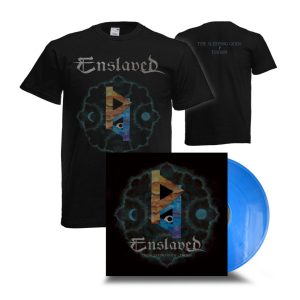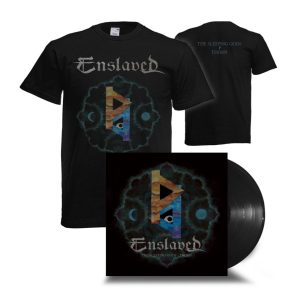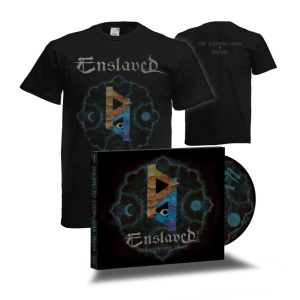 Pre-order your « The Sleeping Gods – Thorn » copies and bundles here :
US: enslaved.aisamerch.com
EU/World: aisamerch.de/enslaved/en/
Digital: 
USA/Canada/Mexico: Itunes / Apple Music
It will be released on:
     Limited to 250 Blue Vinyl (Webshop Only)
     Black Vinyl
     Digipak CD
     Digital
Including an exclusive insight into the history of the recorded material by Grutle Kjellson.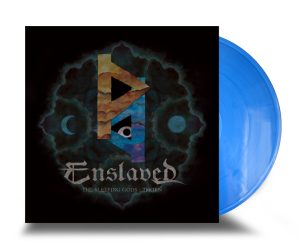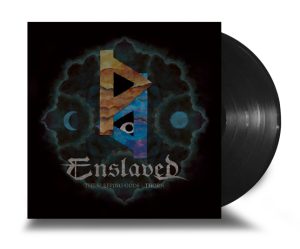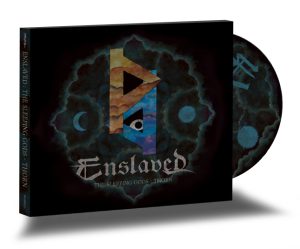 Tracklist comes as follows:
1. Heimvegen 05:37
2. Alu Misyrki 05:02
3. Synthesis 06:19
4. Nordlys (instrumental) 05:45
5. The Sleeping Gods 05:39
6. Disintegrator 05:04
7. Striker 05:12
The songs originally appeared on extremely limited EPs between the full-length albums "Axioma Ethica Odini" and "Riitiir", and is recorded both in Solslottet Studio in Bergen, as well as our member's own studios and partly in the deep woods of Valevaag on the south-west coast of Norway. Like the songs itself, the production is a mix of old and new; high tech and no-tech – a mix of concepts that has been essential in achieving our signature sound. Ivar Bjørnson and Grutle Kjellson co-produced the material together with long-time collaborator Iver Sandøy.
The album has lyrics sung in both Norwegian, English and Old Norse, and the theme centres on mythology and the esoteric side of the runes; as well as contrasting the Norse Ways as a polytheistic belief system to the monotheistic plague of the Big World Religions. The music nods respectfully to the wildly varying deities that make up the pantheon of our inspiration, both "then" and "now".